Why Can't My Member See Any Calendar Entries?
The SmartCoparent Event Calendar is designed to allow for members to see only the calendar events that you want them to see.
To allow your member to see Calendar events, please ensure you either:
'Assign To' a member to an event
Or
'Share With'  a member to an event
Any events that are not assigned or shared with another member, will only be viewable by the event owner.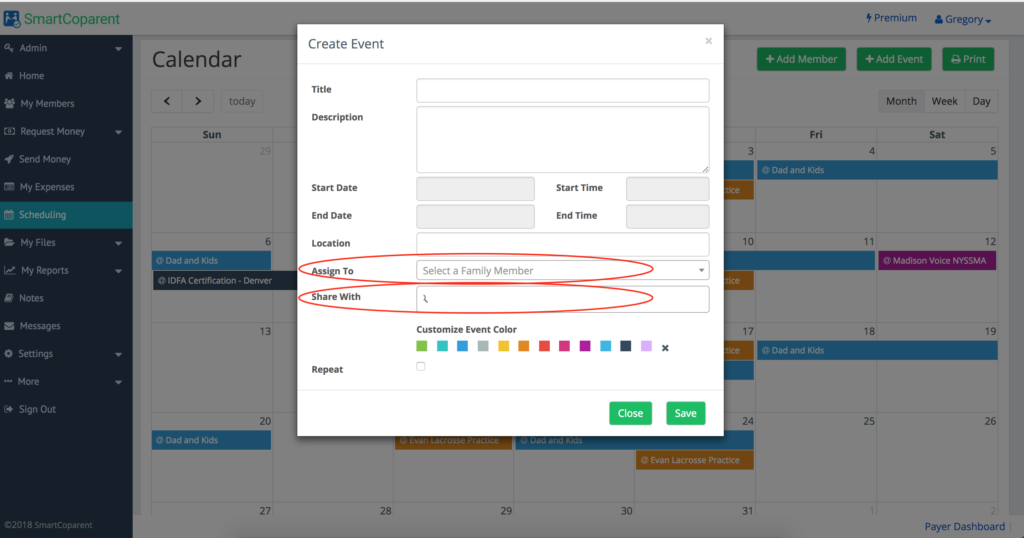 Please do not hesitate to contact us if you have any questions at: