How Can I Cancel My Account?
Considering cancelling your account?
SmartCoparent is a digital ecosystem designed for individuals, families, financial advisors, family courts and everyone to easily create, send and track Support Payment Requests, Expenses, Large Cost-Shares, Activity monitoring and budgeting.
SmartCoparent was born out of a real and personal need of my own, and as founder, I am very passionate about it. We are constantly working to make SmartCoparent, the number one  co-parenting  solution in the world. We cannot do this without your help and support.
We hope that you will stay and help us make SmartCoparent better.
If there is anything that you would like to let us know or anything that we can do to make your SmartCoparent experience better, then please feel free to email me directly at greg@smartcoparent.com.
We offer a free account that you will be automatically migrated to at the end of your subscription.
Alternatively, instead of cancelling your account you can downgrade your account using this link.
PS: Cancelling your account will delete the account and all associated data permanently. This action is not recoverable and we recommend you first export any data that you wish to save.
Greg
Founder:
SmartCoparent and Moiety Scheduling App
To Cancel your account:
Go to your menu, select Settings >> Family Profile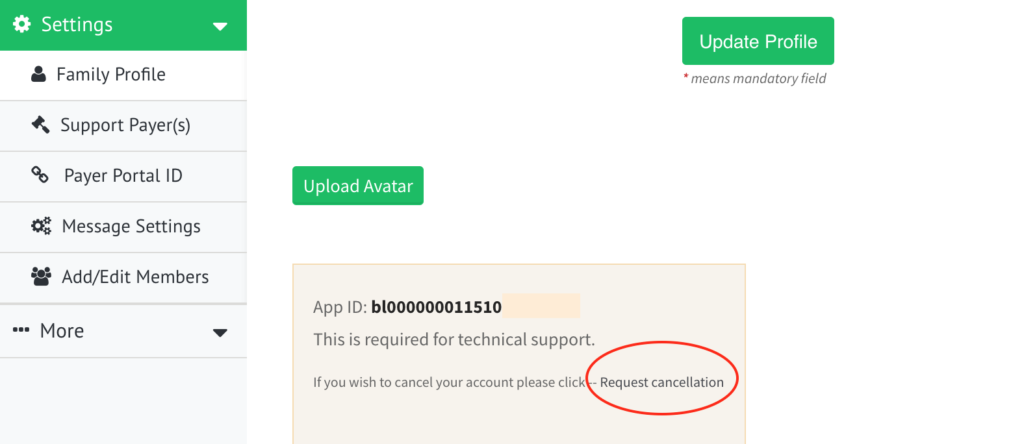 Click 'Request cancellation' at the bottom of the screen
Click here to cancel your account