How Do I Use My Premium Upgrade Coupon?
If you received a subscription upgrade coupon, follow these easy steps to redeem your coupon.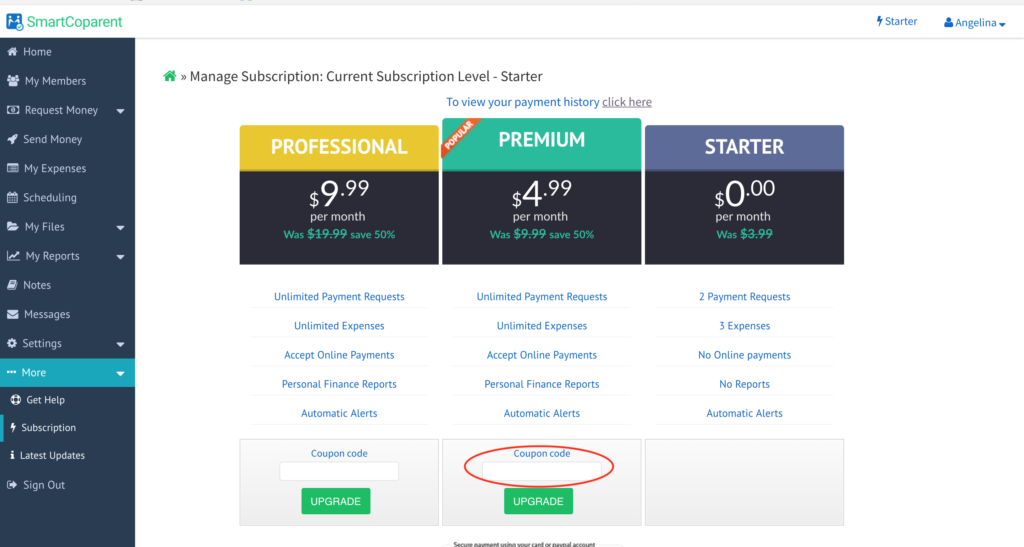 You will be taken through the subscription process. If your amount is $0, you will not be charged.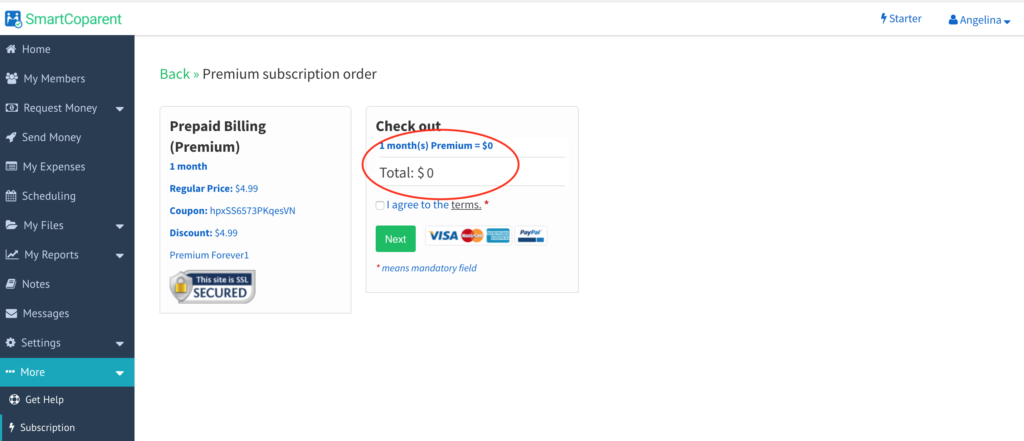 To check the status of your current and future billing, go to https://app.smartcoparent.com/subscription/history or select the link shown on the below screen shot.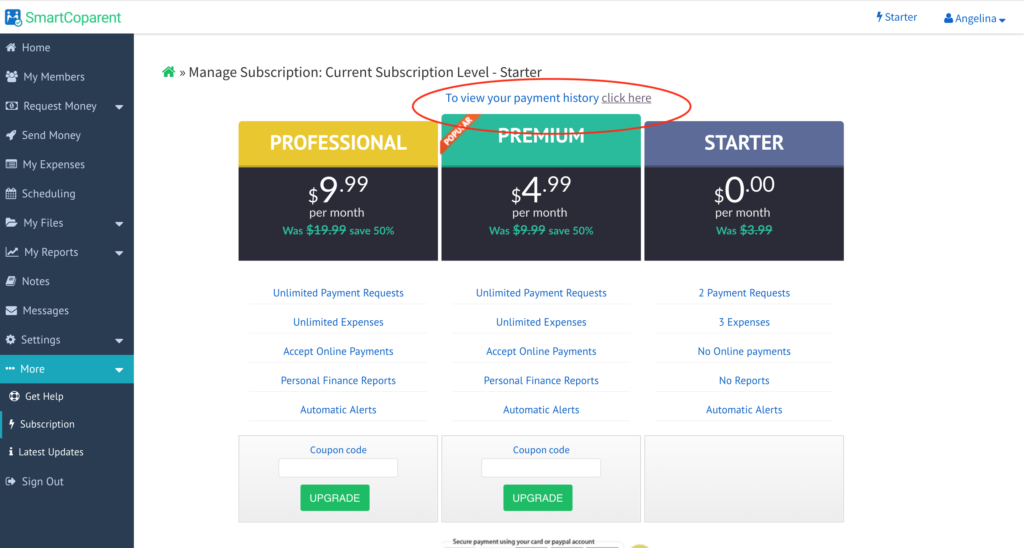 Your next billing date will be at the top of the page. If your next bill is $0, you will not be charged.

If you have any questions about coupon upgrades, please contact us at support@smartcoparent.com
We're here.