How Can I Store Important Medical and Other Vital Information?
We made it easy to store and access important vital information on SmartCoparent.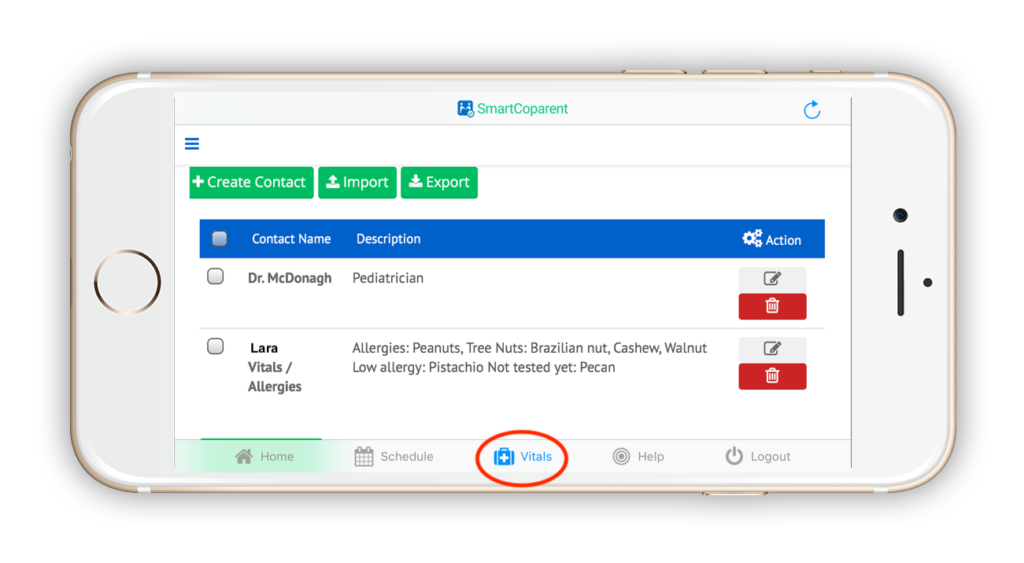 Storing allergy and other information:
1. Keep the 
vitals
 in your 'Contacts' file. Go to menu > 'My Files' >  'Contacts' > Select 'Create Contact'
2. In the 'Contact Name' Section – enter 'Children's 
Vitals
'
3. In the 'Description' Section – enter all of the vital details.
4. Select 'Add Contact'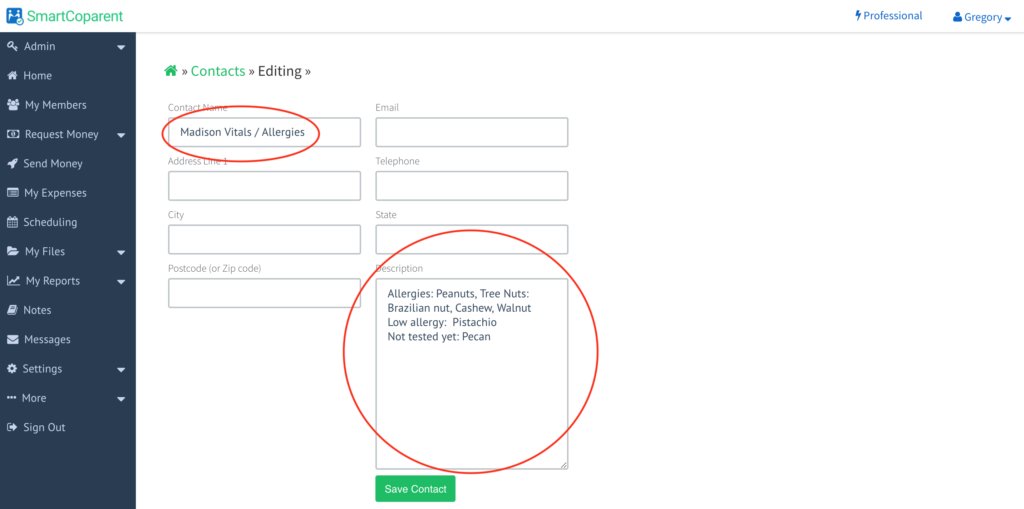 Sharing allergy information.
1. Go back to your Contacts files > Select 'Export'. This will create an excel file with all of your details. Save this on file on your PC.
2. Go to 'Menu' > 'Messages' > Select 'Send Message'
3. Select your Co-Parent if they have joined as a member with you. Attach the excel file and select 'Send' to deliver the message and attachment.
4. Your co-parent can import the information in her/his contact files instantly. All vital information will be uploaded automatically.