How Do I Share my SmartCoparent Calendar to a Non-Subscriber?
You can share your co-parenting calendar to anyone, even if they aren't subscribers to SmartCoparent.
It's important to note that print functions are generally not used in mobile apps. To print any SmartCoparent report or calendar, please login to your account on your laptop, PC or mobile device at https://app.smartcoparent.com.
Here's how:
Login to your account
Go to the main menu, select 'Schedule'
Select the current month or any other month you want to share

Check to make sure that you have removed any events that you wish not to share.

Select 'Print' on the upper right hand corner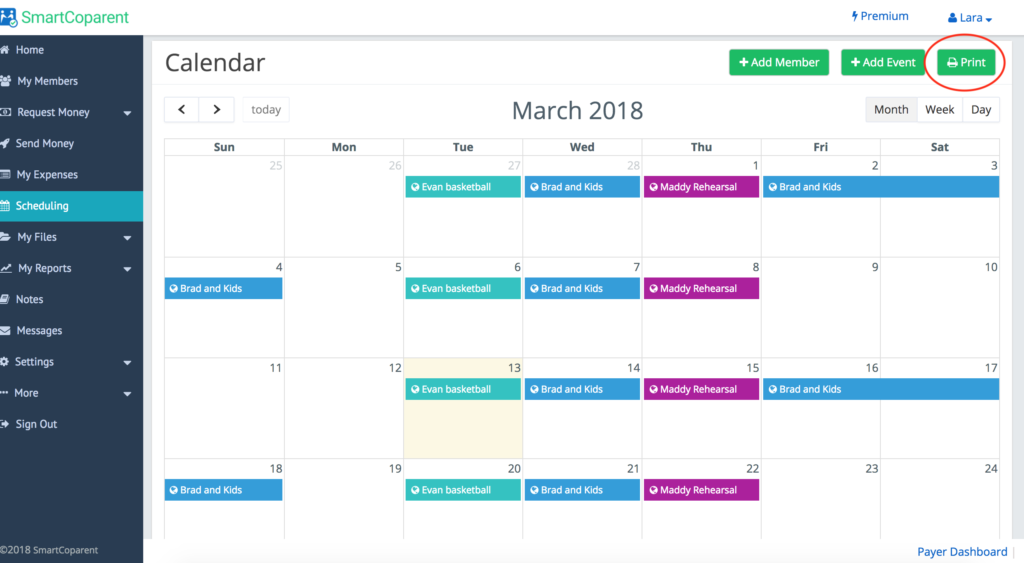 When your print options display, go to 'Destination'
Select 'PDF'
Select Portrait Layout
Select 'Save'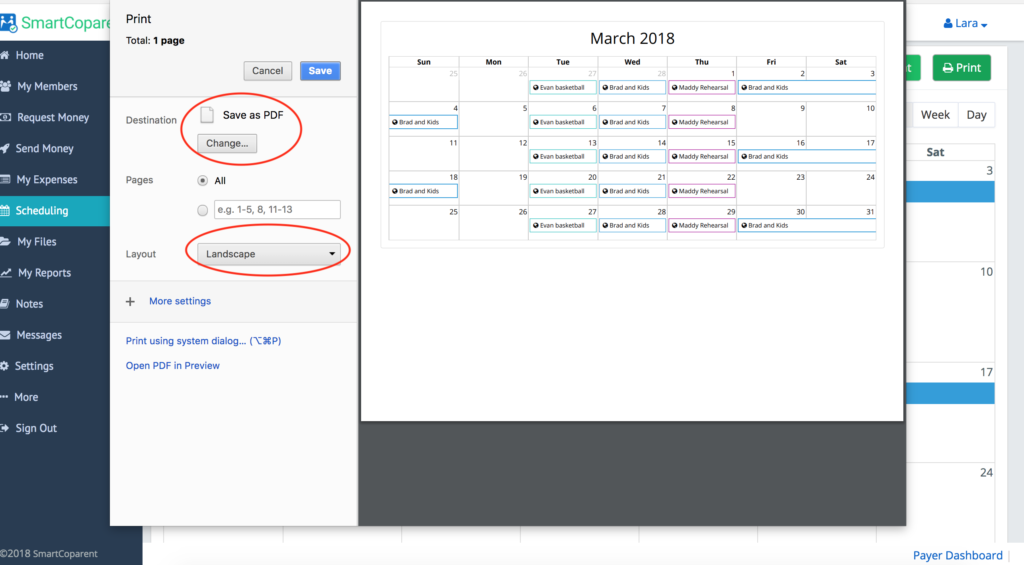 Your PDF will be downloaded on your personal drive on your PC or your mobile drive on your mobile device. Send your PDF calendar to anyone from your personal e-mail or text account.
If you have any further questions, please send us a note at support@smartcoparent.com