How Can I Accept Support Payments On-Line?
With SmartCoparent, you can easily start accepting online payments from your co-parent, using your PayPal acount – in one step!
*Accepting payments on-line from SmartCoparent is for Premium or Professional subscriptions.
Steps to Setup Online Payments:
Go to Request Money > Payment Settings
On this Page all you have to do is enter your PayPal email address.
If you do not want to receive payments on-line, then simply do not enter any email address in the Payment Settings link.
PS: If you do not have a PayPal account, then you can sign up for them by clicking the below link.
Click here to Sign Up for PayPal
SmartCoParent does not charge any additional fees for making payments through PayPal.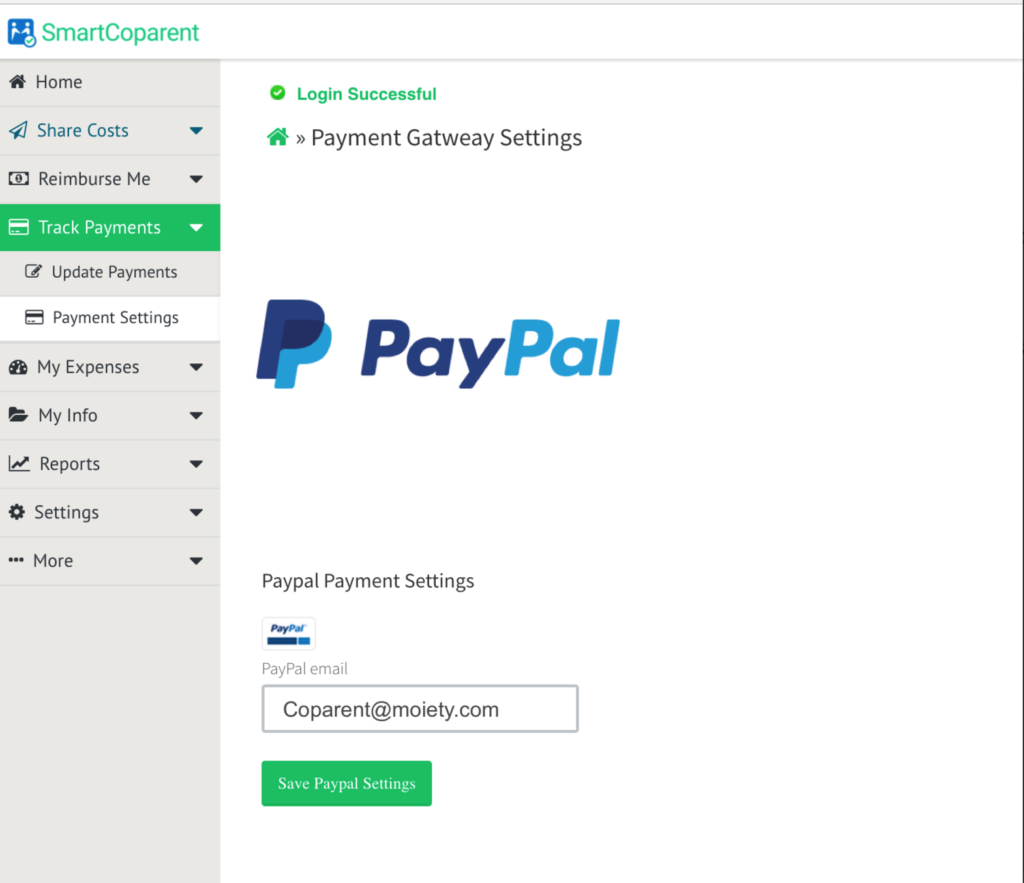 PayPal does not charge fees within the U.S. to send money to family and friends when you use only your PayPal balance or bank account, or a combination of your PayPal balance and bank account.
PayPal does charge a fee to send money as a personal payment using a debit card or credit card and for international payments. To learn more about PayPal fees. please click here.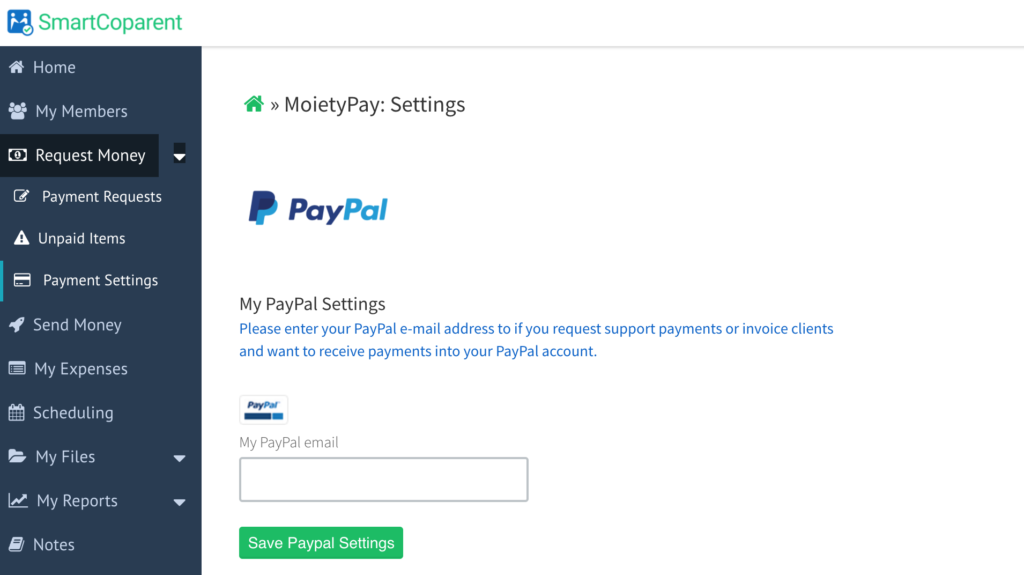 After saving your PayPal settings. you can create a Support Payment Request for your support payer.
Your Payer will receive a support payment request with a link to make support payments to your PayPal account.

Once your co-parent makes a payment from PayPal, your SmartCoparent account is instantly updated and the Support Payment Request is marked as 'Paid'.
You can also manually change and mark any payment requests  as 'paid' if payments were received outside of PayPal (such as a cash, check, wire transfer).